Welcome back to School
Ennis National School reopens on Wednesday, August 28th and we will be delighted to see all members of our school community.
This week we particularly welcome our new Junior Infants. For their first three days, Junior Infants start at 9.30am and finish at 12 noon. From Monday, Sept 2nd, Junior Infants will start at 8.50am and finish at 12 noon. From Monday Sept 16th, Juniors will finish at 1.45pm.
Senior infants will start at 8:50am and finish at 1:45pm everyday
1st class to 6th class will start at 8:50am and finish at 2:45 everyday
Walking Bus will continue and we extend an invitation to as many pupils and parents as possible to join us on the Walking Bus. The walking bus departs from the front of Curley's Car park each morning at 8.30am. We are very appreciative of the parents who volunteer to assist with the Walking Bus and also with supervising the Pedestrian Crossing in the car park. We require volunteers to help out at the Pedestrian Crossing and with the Walking Bus in the mornings. If you are available to assist with either please leave your name with the school office. Thank you.
The car park is usually very busy for the first few mornings. If you have to park in the car park, please return to your car as soon as possible to free up the car park for cars that are arriving. This is particularly important for the first few days as parents of Junior Infant pupils will wish to park and to escort their children to their classrooms.
There will be a "Used Uniform Sale" on this Monday August 26th in the school from 1pm – 2pm in Aoife Kelly's 4th class room. Follow the blue line. Lots of grey jumpers, shirts, pants, skirts and pinafores, many with labels still on them available in exchange for small donations. School uniforms and tracksuits are also available from Pyne's Shop on Abbey Street and McCannons in The Market. Tracksuits are worn on days that pupils have PE and each class has a designated day for PE. The school uniform should be worn on all other days.
Looking forward to a great year ahead !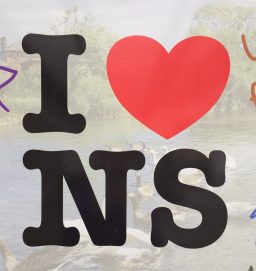 Back