National Chess Month
November is national chess month. To mark it, this month fifth class are teaching the 2nd and 3rd classes how to play chess.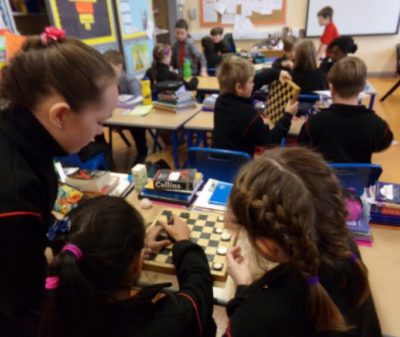 There is also a chess club on Tuesday and Wednesday where children play chess for fun.
Our school has won many awards for chess. Every year there is a chess tournament to see who is the chess champion of Ennis National school!
We really love  chess!
By Caoimhe and Aimee Fitzgerald, 5th Class
Back