Music and Dance in Clarecastle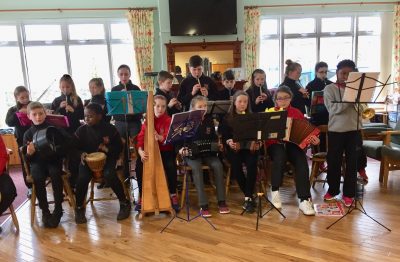 A group of musicians and dancers from our school band visited Clarecastle Day Centre this morning. We had been invited to perform for the senior citizens there.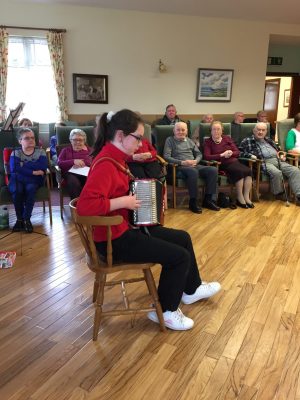 We played a varied repertoire including trad tunes, pop songs, golden oldies and well known marches. Aoibh, Mirabel & Sadhbh played solo tunes on accordion, trumpet and fiddle respectively. It was our first time having a harpist with us in Clarecastle thanks to the presence of Orla.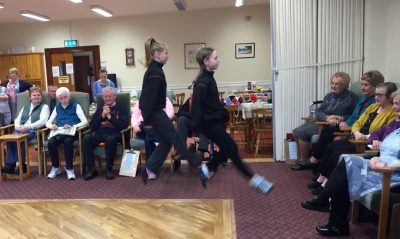 Our dancers Emily and Olivia performed reels in light shoes and hornpipes, including St. Patrick's Day, in hard shoes. We sang two popular songs – Rose of Clare and Fields of Athenry. Our concert concluded with a rousing Ireland's Call, greatly enhanced by the animated performance of our rhythm section.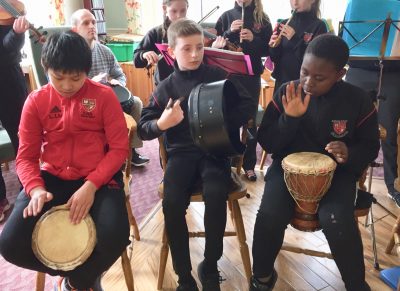 Many thanks to Mary & her team in Clarecastle for inviting us and for giving each pupil a goodie bag as we headed back to school.
Back