First Holy Communion 2018
Congratulations to all our second class girls and boys who made their First Communion yesterday. The beautiful sunshine provided the perfect backdrop as they all turned up at the cathedral looking their best. Pupils were deeply involved in the proceedings with their responses, readings, prayers and singing. They were a credit to their teachers Miss O'Connor, Miss McAndrew, Mrs. Fitzgerald and Mr. David McInerney.
Our choir sang beautifully as always, providing a lovely accompaniment to the ceremony. They were a credit to Ms. McMahon, Mrs. Flanagan, Ms. Corbett & all who work with them.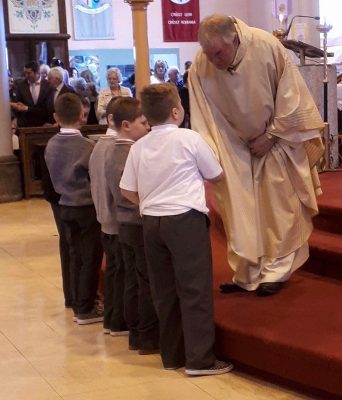 Afterwards pupils and their families returned to the school for the now traditional reception and , as one parent said , "to show off our lovely school". Many thanks to the Parents Committee for organising the Reception and to all who donated the delicious goodies.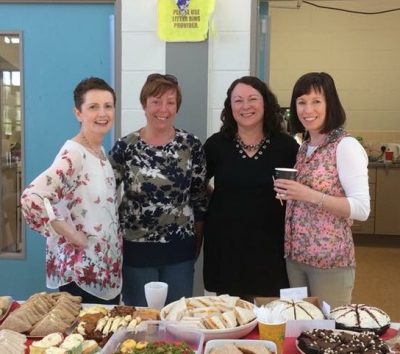 Congratulations to everyone involved in making it a wonderful day for the children – a great team effort!
Back