Cycling Skills For Parents
'Cycling Skills Course for Parents'. 
This course includes:
Basic safety Information
Overview of a bicycle.
Off – road lessons
On-Road cycle using your new knowledge
Free 'Cycling with your Children' booklet.
What to bring:
Bicycle in good working order.
Wear appropriate clothing
Yourself
Call Roisin Garvey to book in on 087 0531324 and if you can't get a bike let her know too and she will bring one for you.
The training will take place this Saturday Nov 16th at 10am on the 5th and 6th class school yard.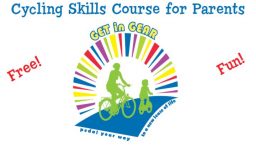 Back