Behaviour and Discipline
Code of Behavior and Reward Scheme
The staff of Ennis National School want to create a climate of physical, emotional, social, and intellectual safety for students, teachers and parents so that teaching and learning can occur within relationships of mutual valuing and respect. We want pupils to be self-motivated and to be at peace with themselves, others and the world. This requires the help and co-operation of pupils, teachers and parents. Parents/guardians can assist the school by encouraging their children to abide by the school rules, encouraging punctuality and regular attendance and by ensuring that homework is given due time and effort.
Our School Code of Behaviour Details:
The standards of behaviour that shall be observed by each pupil attending the school;
The whole school approach in promoting positive behaviour;
The measures that shall be taken when a pupil fails or refuses to observe those standards;
The procedures to be followed before a pupil may be suspended or expelled from the school concerned;
The grounds for removing a suspension imposed in relation to a pupil
The school's Anti-Bullying Policy
The procedures to be followed in relation to a child's absence from school.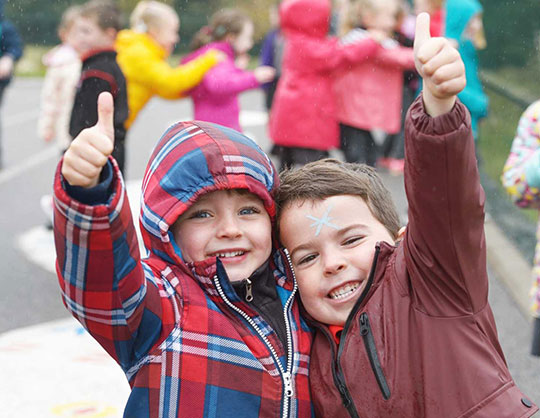 Should a parent/guardian be concerned about any aspect of their child's behaviour they are welcome to make an appointment to discuss their concerns.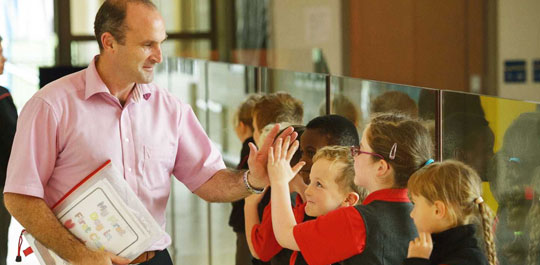 Positive Behaviour
As a general rule the school will endeavour to create an environment where positive behaviour is reinforced through praise and reward. School staff will use encouraging language and gestures, both in class and around the school, so that positive behaviour is instantly recognised and positively rewarded. Special attention will be paid to pupils who have previously been associated with poor behaviour so that not only good behaviour but also improvement in behaviour is acknowledged.
Positive Behaviour Reward Scheme
A reward scheme for promoting positive behaviour is used. Such rewards include;
'Congratulations' and 'Good News' postcards and texts sent to parents/guardians
Personalised letters to parents/guardians or notes in Homework Diary
Special privileges
Principal's Awards