Health Awareness Week 2018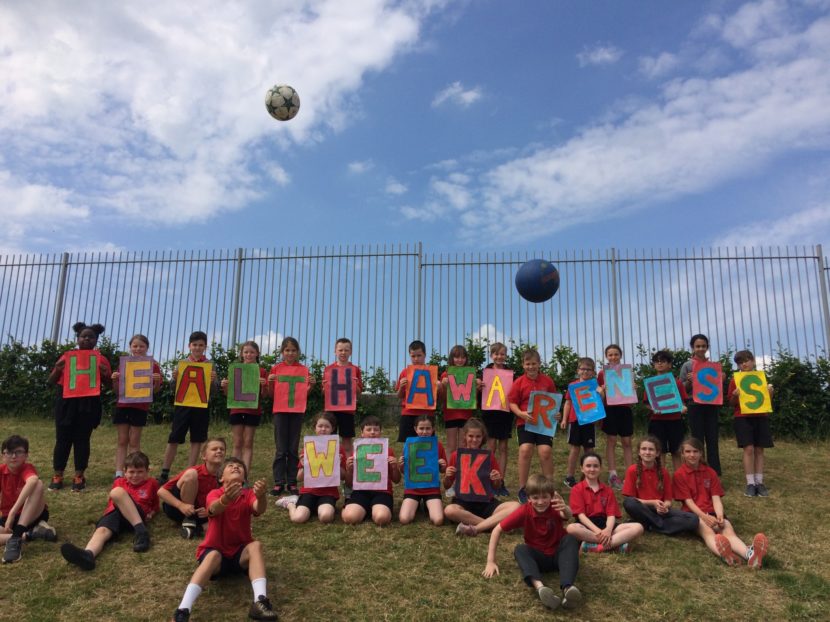 What another amazing Health Awareness Week!! So many activities for the children and plenty enjoyment was had.  We started off the week with a visit from John Burke, first Clare man to summit Mt. Everest.  He officially launched our week and what an inspirational talk he gave to the kids.  A pleasure have in our school.
On Monday and Tuesday, we had John Eustace from Clare Jiu Jitsu Academy teach the children a few moves.  He was excellent in his delivery and he even had a few past pupils help him out with the coaching.
We had Kelvin Harold, Clare Hurling Strength and Conditioning Coach, in to talk to 4th, 5th and 6th about the importance of nutrition in everyday life and for sporting activities also.  Kelvin was excellent and he really made it simple for the children to understand.  We can see the great work that Kelvin does by watching the Clare Hurlers.  He has them in great condition. Well Done!
On Tuesday, we also had Eimear McCarthy in to do a bit of yoga with the children.  She had a very gentle routine which let the children dip the toes into yoga.  Yoga is extremely beneficial for the children as it helps them concentrate and relax.  Thanks to Eimear as she was top class in her delivery.
Tuesday was a very busy day as we had Rachel Culligan come in to do a cooking demonstration for the children.  she cooked simple granola bars and she showed the process of cooking these bars very simply and even called upon a few volunteers to help.  Thanks again to Rachel.
On Wednesday, 5th and 6th class took off around the town of Ennis with Roisin Garvey for a cycle.  There were joined by other schools and together there was over 400 children participating in the cycle.  Well done to Roisin as this is a massive undertaking.
While 5th and 6th were cycling, the rest of the school were taking part in tennis lessons with Ann Marie Darcy from Tennis Ireland.  The school had great success during the year by reaching the Munster Schools Final and losing on a tie break.  We are extremely proud of them.  We hope these tennis lessons give other children the taste for it and we can add to our school team.
Thursday was our Culture Day where we had lots of traditional song and dance throughout the day.  A big thanks to Padraig Kelly and Ann McMahon for organising this day.  It was excellent and it was well and truly enjoyed.   Great to see so many children immersed in our Irish Culture.
Also on Thursday, we had Sinead Corbett and Lauren McMahon from John Burke's charity, Elevate, come in and speak to the 6th class.  The topic was called "Working It Out".  The aim was to give the children coping skills goin forward so that they can work out problems for themselves.  It was very well presented and though out.  Thanks Sinead and Lauren.
To round off our week, we had our Funday, which is always a great day and it did not disappoint this year.  Weather was good and everyone enjoyed themselves.  I want to say a big thanks to all the teachers, parents, past pupils and the wider community who helped out.  Can't be done without ye.  Well Done!
Here are some photos from the week. Enjoy!!!!
Back to Results