Cup Print Design Competition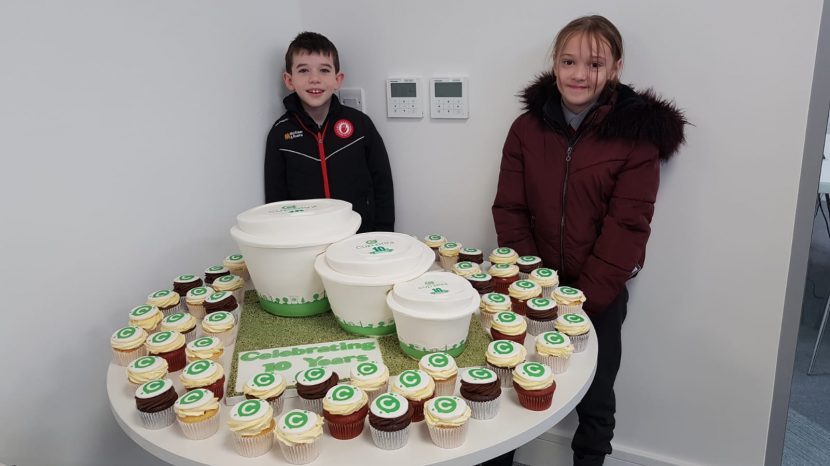 Cup Print in Ennis was founded by Terry Fox in 2009 and is celebrating ten years in business and is one of the world's leading producers of recyclable cups.
Cup Print in association with the Clare Education Centre held a STEAM based cup design competition recently.  Children in Ms. Harding's 3rd Class designed and produced insulataed coffee cups which were held together using non – toxic glue, which they also had to create.
Hanna and Ferdia were chosen as finalists in the competition and were presented with prizes at Cup Print's headquarters at Ballymalley Industrial Estate.  Hanna received a special award for innovation.  Some of the fantastic staff led the children on a tour of the factory and gave the children many treats along the way.
The children thoroughly enjoyed their day and would like to extend their appreciation to all at Cup Print.
Back to Results