MsHarding's Class STEM ideas
This year we will be entering in the STEPS Junior Engineering Project.
The STEPS Young Engineers Award competition encourages 3rd and 4th class pupils and their teachers to explore the world of engineering by developing an engineering project that would help improve their local community.
Children are required to come up with three ideas and explain how they would help or improve life in their locality or community.
Each group will decide on one idea which they will design, adapt, and build as a prototype. Engineers will view their projects and give feedback.
I have compiled some videos which may inspire some ideas.
I have also included some videos of the projects we completed last year.
Balloon car
Elastic Band Car
Motor Car
Paddle Boat
Robotic Hand
Last Year's Projects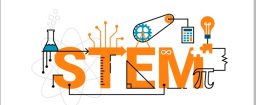 Back