Class Chefs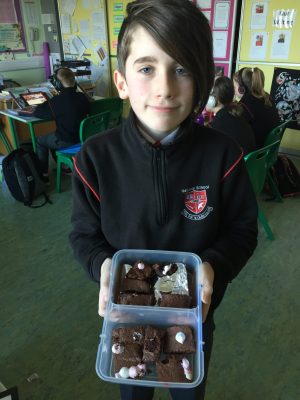 What a lovely treat we had recently when Odhrán made brownies at home for us all. They were absolutely delicious !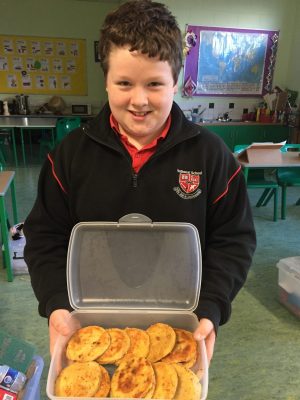 Not to be outdone, Jimmy arrived with a tray of homemade potato cakes a couple of weeks later. They were really tasty and an ideal snack for a February day.
Let's see what the rest of the class will come up with! Well done, Jimmy & Odhrán.
Back