Activities for Junior Infants during school closure
We have included your child's texts books in their folders. The following pages can be completed at home over the closure period:
Just Phonics P 50, 53, 55, 66-69
Sum Detective P 54 – 63
Handwriting book: p 31, 32, 33, 35, 37, 38, 39
Ideas and activities for Junior infants during the school closure.
English
Our next aistear topic is Spring & the farm. Talk to your child about the signs of spring, flowers in spring & springtime on the farm.
We would encourage parents to read to and with their children each day.
Draw pictures based on the books, for example they could draw their favourite part of the story.
We have been learning about the setting, characters and first, next and last parts of stories, children can also discuss these and draw pictures for each part.
Find already known sight words in the books. Practice the tricky words they have in their word bag. You can add words to the bag from the following: he she me we be was to do are
Revise the sounds each day and practice making word using their sound cards, for example, hat, den, boat etc
Call out some CVC words for dictation for your child. They can write these on a whiteboard, page, or in a copy.
Handwriting: practice letter formation, we have learned the following letters c, a, d, g o, r, n, m, h, s,b. p, l, I t , e, u, y
Maths
Use the environment for maths activities, count, match, sequence, identify shapes etc. Play card games, turn over two cards, which number is More/Less, find matching pairs etc. Board games such as snakes and ladders, connect 4 etc are great for practicing counting!
Gaeilge
We have been practicing lots with our comhra gaeilge, keep up the practice at home:
Greetings:

Dia duit, dia is Muire duit

Conas ata tu? Tá mé go maith agus tú féin? Tá mé go maith

Weather:

Cén sort lae é? Tá an lá fluich/tirim/fuar/te/gaofar/scamallach. Tá an ghrian sa spéir.

Actions

Tá/Níl mé ar scoil

Tá mé ag ithe/ól/rith/snamh/léim/damhsa/súil/leamh/scriobh/péintail

Clothes

Tá geansaí/cóta/hata/sciorta/scairf/stocaí/broga orm.

Cuir ort do..

Bain díot do..

Croch suas do..

We have been doing 10 at 10 as gaeilge. You can find it on rte junior
Stay safe
Our next topic in the stay safe programme is Topic 3 Touches. If parents want to go through the lesson you can find it online on
www.staysafe.ie
Other activities
Play lots of games, make puzzles and practice cutting skills, arts & crafts. Ensure children get plenty of exercise! Youtube have some great activities for when children are stuck indoors: search for Cosmic Kids Yoga & Learning Station action songs.
Wishing everybody good health at this time
Junior Infants teachers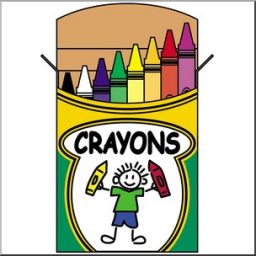 Back