A Terrible Beauty-the 1916 Rising
A Terrible Beauty–The 1916 Rising is a movie written by Alex Carr and Greg Mc Mahon.
3rd Class children collaborated to make this movie.
Thanks to
Aimee Coote 4th Class
Laura Flannery 4thClass
Lillian O Connell 5th Class
who added their outstanding vocals to the soundtrack.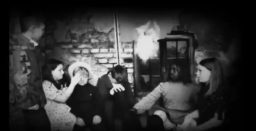 Back