Aladdin Connect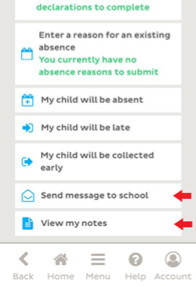 Just letting you know that Aladdin have developed a few new options for communication between the school and parents. It will make things a lot easier for everyone.
Here are the new options:
Allow parents to enter absence reason
Allow parents to notify school of absence in advance.
Allow parents to notify school in advance if they are signing their child in late or out early.
Return to Education Declaration.
Teachers can put messages up on the noticeboard on Aladdin for parents.
Allow parents to send message to class teacher.
As you can see from the image on the side, it is very straight forward.  The options come up for you on the Aladdin Connect homepage and you need to simply click into whatever option you need.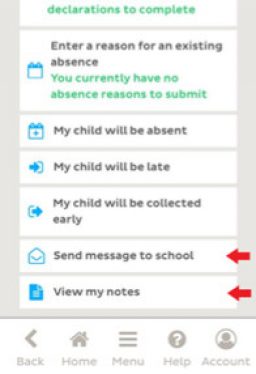 Back to Results